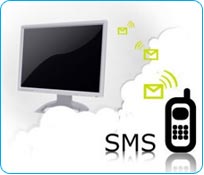 All SMS Packs/Messages are subject to TRAI (
http://www.nccptrai.gov.in/nccpregistry/
) guidelines. In affect to these guidelines, Pack Web Hosting now offers SMS Packs in two variations :
Packs with DND (Do Not Disturb) Filter -

These packs are ideal for sending promotional messages. DND filter is automatically applied on your numbers list, thus you do not need to worry about any violations etc. Some highlights of this service are

It is best for sending promotional/marketing messages.
Messages can only be sent from 9 AM to 9 PM.
Random numeric sender ID's are used whenever you send messages.
Persons in DND list (http://www.nccptrai.gov.in/nccpregistry/search.misc) shall not receive your messages.
Packs without DND Filter -

It is suitable for sending transactional messages i.e. where the receiver of your messages has some kind of business/commercial relationship with you. Some highlights of this kind kind of service are :

You can send messages to your customers w.r.t. the service they are availing with you.
Send messages to your employees/affiliates/partners w.r.t. your Company's activities
Messages are to be based on prior-approved templates.
A user can have as many number of templates as per their requirements.
Messages can be sent anytime during any 24 Hrs period.
You can use a custom alpha-numeric sender ID
People even in DND list can receive your messages
Which ever type of SNS Pack you buy from us, they still come with these common features :
Control Panel with expansive options
Bulk Import - CSV Import.
Contact Management
Detailed Reporting
HTTP API
Multilingual/Unicode Support
You can also go through the following FAQ for more information.
1. How many sms can be sent upto say 100,000 sms at a single time?
Ans : You can send 1 Lac SMS at a single click.
2. What is the maximum length of SMS characters
Ans : It is 160 characters. You can send more than 160 characters but that will count multiple SMS.
3. Can SMS be send to any GSM/CDMA mobile no. all over India?
Ans : SMS can be send any GSM/CDMA number of India.
5. Is it user friendly and easy to use interface as simple as sending an email?
Ans : Its very much user friendly.
6. Can we get Delivery reports for each message that is sent?
Ans : You can get complete delivery report of each message..
7. Can we see Reasons for failure of message deliveries?
Ans : Yes, you can see the reasons for failure messages.
8. Can we send personalized messages like Dear Mr. X or Mr. Y?
Ans : Yes, you can send personalize SMS.
9. Can we Schedule our SMS to be sent automatically on time & date defined by us?
Ans : Yes, you can schedule the SMS.