Submitted by Admin on 31/Jan/2013 17:30
All our
Linux Shared Hostings
come with Softaculous Script installer. As far as our opinion goes, this installer is the best there in the market. Softaculous is a cPanel plugin that lets you install several third parties script within your Hosting Account. Apart from giving a user hassle free experience, it also boasts of wide range of Scripts alongside the most popular ones such as for Wordpress, Drupal, Joomla, Magento.
I'll now straightway go ahead with screen shots of installing Wordpress from a cPanel's Softculous section.
Click on Wordpress from within cPanel's Softaculous Apps Installer Section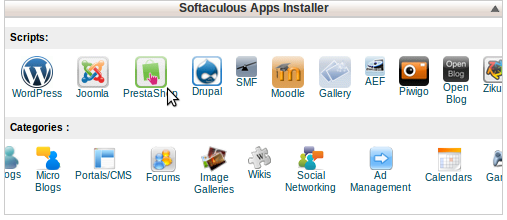 On the next page you will see an Overview of Wordpress with an Install button.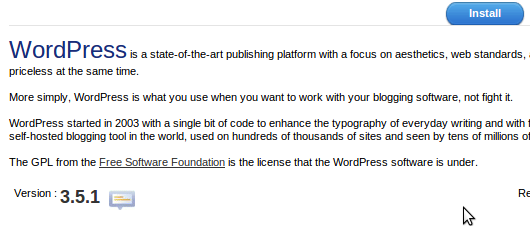 You will now be presented with several options to customize your Wordpress installation. Most important to consider is 'In Directory' (location where it would be installed) and 'Admin Password'. You would need to click on Install button to process further.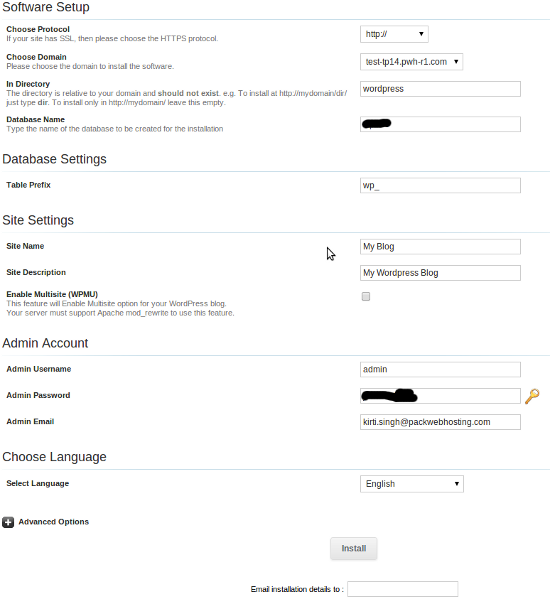 This is the final screen of installation process. If everything goes fine, you would see something like this

We believe it cannot get any easier for a client to install something like Wordpress.
For any further query/information, please contact us on 0172-4648208
Thanks
Kirti Singh